Carrot Cake Overnight Oats
Overnight oats has become quite the rage. I make various versions of overnight oats on the regular but mostly during Ramadan when I get bored of the usual breakfasts. I first saw this on the menu at Lily's and thought I need to come back for this, but until then I will try to make my own. If you love carrot cake you will love these oats! This is vegan, dairy free (if you sub the yoghurt) and refined sugar free. Unfortunately, they are not gluten free because of the oats but I will put a variation with quinoa in the tip section below.
Ingredients:
1/3 cup rolled oats
1/4 tsp tumeric
1/4 tsp ground ginger
1/4 tsp cinnamon
2 pitted dates or medjool dates
almond milk
1/2 grated carrot
toasted seeds and/or nuts
double cream yoghurt for serving or other substitute
honey optional
Method:
Put oats, spices and chopped dates into a container.
Cover with almond milk until the oats are just submerged. Leave in the fridge overnight.
Grate 1/2 carrot and mix it into the oats.
Top with double cream yoghurt, toasted seeds, nuts, coconut chips and a drizzle of honey.
Enjoy!
Tips:
Cook 1/3 – 1/4 cup quinoa in almond milk, on low heat until the grain starts to uncurl and become fluffy (20 – 30 mins). You can add all the spices while it cooks as well as the dates. Mix with grated carrot and serve as you wish.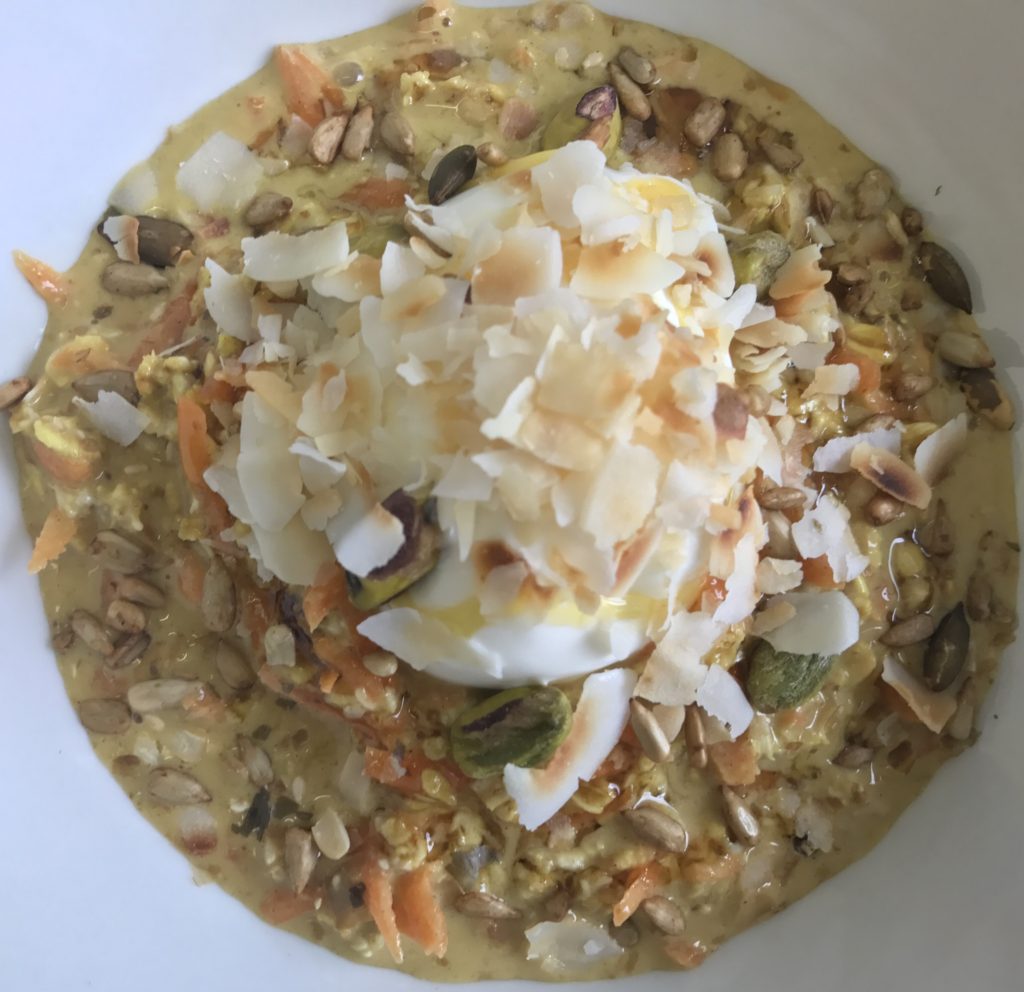 ---
---