Oreo Brownies
I was looking for a quick and easy recipe for a brownie that didn't contain a lot of sugar because of the added indulgence of Oreo cookies. I couldn't find a suitable recipe so decided to make my own! It's really easy and can be adapted to any topping or sweetness preference. It's more cake like than a dense brownie but has that rich chocolatey brownie flavour!

"Milk's Favourite Cookie"
Ingredients:
1/2 cup flour
1/3 cup cocoa powder
3/4 cup xylitol
1/4 cup sugar
1/2 tsp salt
1/4 cup butter
1/4 cup oil
1 tsp baking powder
2 eggs
5 – 6 Oreos, chopped
Method:
Sieve cocoa powder to make sure there are no lumps.
Add to dry ingredients and incorporate with a whisk.
Mix the wet ingredients together then mix into dry ingredients.
Spread out into a greased dish (spray and cook) and top with chopped Oreos.
Bake at 180 for 15 – 20 minutes.
Serve with ice cream or enjoy plain!
Tips:
You can substitute the xylitol with regular sugar.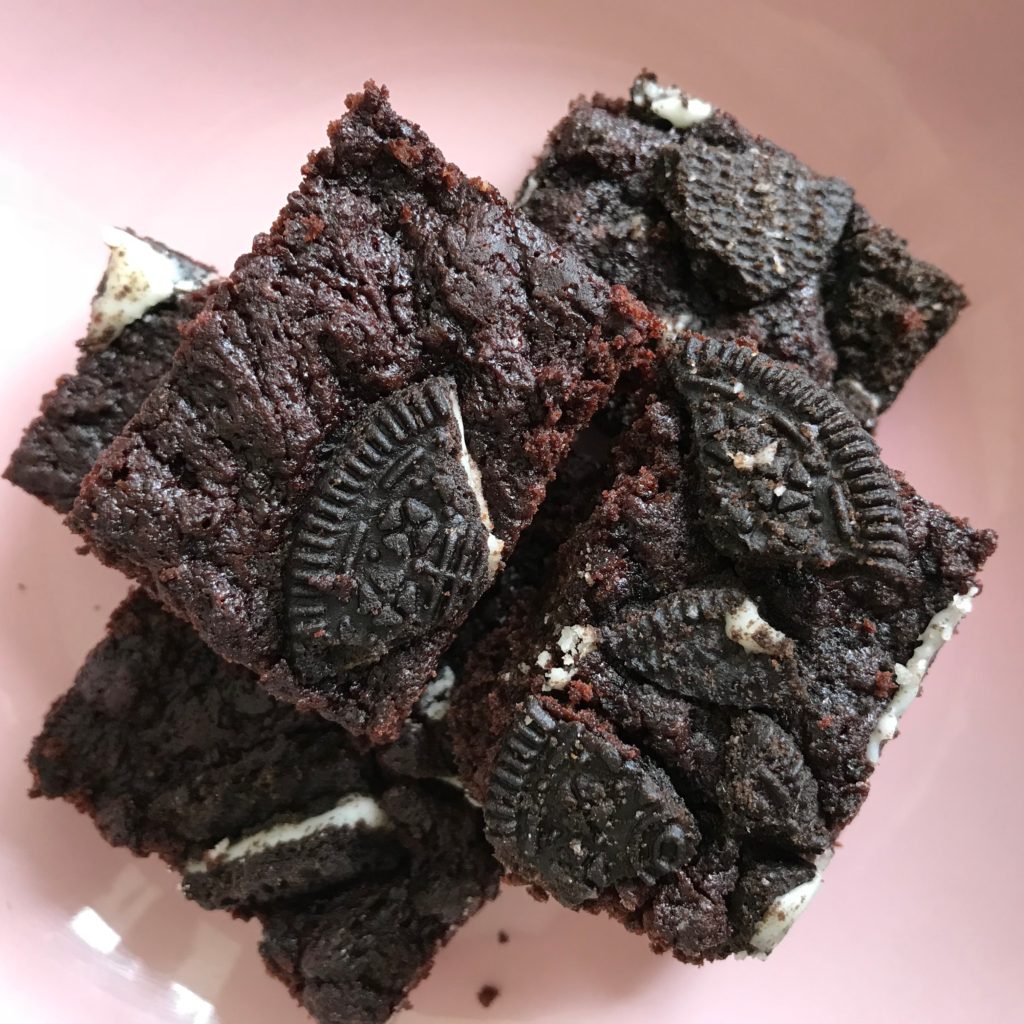 ---
---